The following events are held from Noon – 1:00 pm, in Plant Biotechnology Bldg (PBB) 156-157, unless otherwise noted. Please put these dates on your calendar:
Tuesday, September 29, 2020, 11:30 – 1:30 pm
Responsible Conduct of Research (RCR) Workshop(Dr. Neal Stewart)
Upcoming speakers are being scheduled. Contact janeburns@utk.edu if you have a request for a topic or speaker to be scheduled.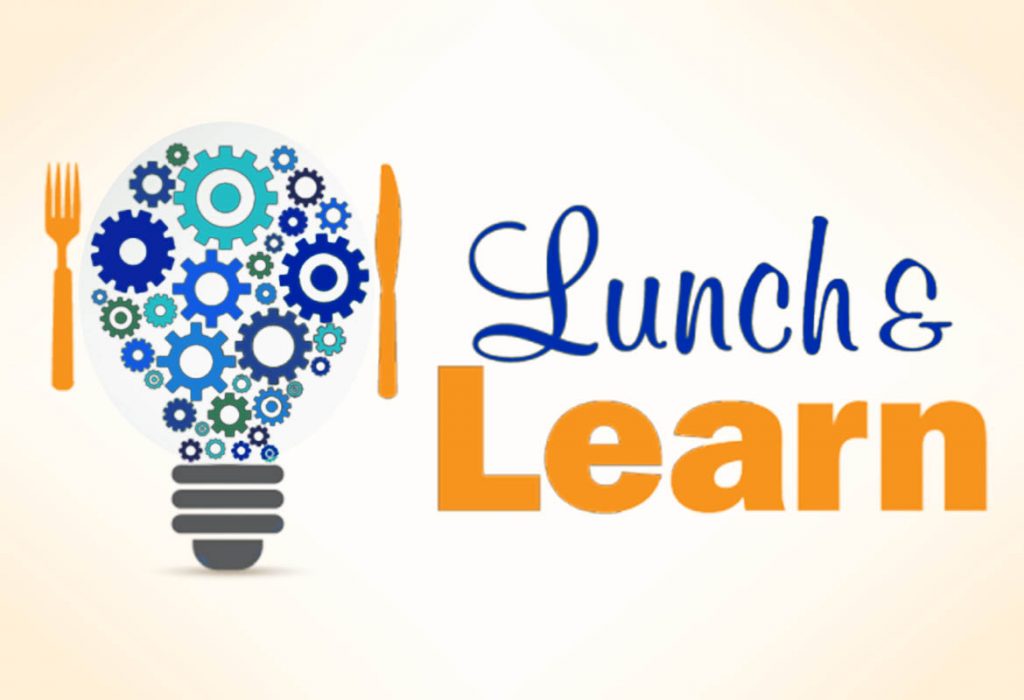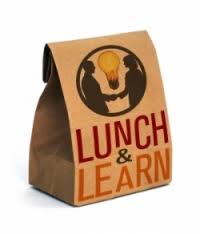 12/10/2019
Foreign Influence in the University Environment – UT General Counsel(Ryan Stinnett and David Whitcomb) Session Materials
10/29/2019
Central Region TAAA&S Meeting()
10/10/2019
Intellectual Property and Compliance(Dr. Maha Krishnamurthy) Session Materials
9/27/2019
Responsible Conduct of Research Workshop (Hosted by UTK)(Multiple Presenters) Registration link
7/11/2019
Responsible Conduct of Research Workshop(Dr. Neal Stewart)
5/30/2019
NRCS Meeting()
5/21/2019
Sponsored Projects: Pre- and Post-Award Overview(Office of Sponsored Programs, Budget Directors, and Business Managers) Materials Who to Call Session video
5/14/2019
Responsible Conduct of Research Workshop (Hosted by UTK)(Tiffany McKerahan, Institute of Electrical and Electronics Engineers) Registration link
4/17/2019
UAV Drone interest meeting(Sponsored by UTK Office of Research and Engagement) Registration Link
2/19/2019
Webinar: Easier Way to Write a Data Management Plan(Chris Eaker (hosted by UTK)) Registration
9/25/2018
Responsible Conduct of Research (RCR) Workshop(Dr. Neal Stewart) Materials
8/21/2018
Business Espionage Tradecraft – What it is, How it's used, and How to protect yourself and your organization(Beth O'Brien, Special Agent, Private Sector Coordinator, FBI Knoxville) Session Video
5/23/2018
Servant Leadership(Justin Crowe, Extension Specialist, 4-H Youth Development) Materials Session Video
2/27/2018
Data Management Part II: Data Management Best Practices(UT Libraries Training – Chris Eaker, Data Curation Librarian at Hodges Library) Zoom recording
2/27/2018
Data Management Part I: Writing Your Data Management Plan(Video & Live Q&A with Chris Eaker, Data Curation Librarian) Zoom recording Video – Data Management Tool
1/18/2018
Investigators BEWARE: Predatory Journals and Invitations(Rachel Caldwell, Librarian, with Drs. Doug Hayes & Jennifer DeBruyn) Materials Session Video
11/2/2016
UT Knoxville RCR Lunch and Learn Series(Robert Nobles)
9/29/2016
Responsible Conduct of Research Workshop(Drs. Neal Stewart and Stephen Kania) Session Video Materials – Dr. Stewart Materials – Dr. Kania
8/23/2016
Economic Espionage & You(Special Agent Beth O'Brien, FBI Knoxville) Materials – DOD Security Guide Materials – 2-page Session Video
7/12/2016
Safety and Research(Brian Ranger, Biological Safety; Marsha Smith, Radiation Safety; and Jacob Payne, UTIA Safety) Session Video Materials-Safety Officer Materials-Biosafety
5/10/2016
Maintaining Compliance while Working with Research or Teaching Animals(Dr. Lori Cole, Director of Animal Compliance Support) IACUC Website
3/11/2016
RCR Lunch & Learn Series: Laboratory Safety (sponsored by UTK Office of Research & Engagement)(Terry Hazen, Mark Smith, Brian Ranger, Marsha Smith) Information & Registration
2/3/2016
Grantsmanship Seminar (Write Winning Grants)(Grant Writers' Seminar and Workshops LLC)
1/29/2016
RCR Series: Human Subjects and the IRB(Marlys Staudt, Laura Moll, and Kristine Hershberger) Registration Link
12/8/2015
Protecting Intellectual Property(Dr. Maha Krishnamurthy, Assistant Vice President of Licensing at UT Research Foundation) UTRF News Article Session video
11/10/2015
Agricultural Economic Espionage – A Growing Threat(Special Agent Beth O'Brien, FBI Knoxville) Presentation Materials Newsletter Session Video
10/13/2015
Human Subjects Research and the IRB(UT IRB Coordinator, Laura Moll, and IRB Chair, Colleen Gilrane) Session Video
9/9/2015
UT IRB 101 (sponsored by UTK Office of Research and Engagement)(UT IRB Chair, Colleen Gilrane) Information and Registration
9/8/2015
FOIA and FOIAed again: the new age of transparency for public scientists(Neal Stewart, Racheff Chair of Excellence Professor) Presentation materials Session video
9/2/2015
PROPEL – An SBIR/STTR Grant Workshop (presented by UTRF, UTIA, UT IPS)(Bill Wiley, Economic Development Consultant for UT's Center for Industrial Services) Information and Registration
8/14/2015
BIG GRANTS Workshop(UTIA Office of Sponsored Programs, Faculty Panels) Presentation materials Morning Session Video Afternoon Session Video
7/14/2015
Working with the FBI(Scott Whitehouse, FBI Knoxville) Session Video
5/4/2015
Unmanned Aircraft Policy(Mike Buschermohle, Lori Duncan, and Rob Freeland) Session Video
4/14/2015
Foreign Travel and Foreign Researchers/Students on Projects(CIE Staff – Wendy Syer, Alisa Meador, and Lisa Bonds) Presentation Materials Session video
3/10/2015
Individual Development Plans (IDPs)(Dr. Sekeenia Haynes) Presentation Materials Session video
2/10/2015
Data Security(Adam Godwin, M.S., CISSP) Session video Presentation Materials Helpful Links – IT Security
1/13/2015
Office of Management and Budget Uniform Guidance(Ron Maples, Controller) Session video Presentation Materials
12/9/2014
Misconduct in Research(Lela Young, Assistant General Counsel, UT) Presentation Materials
11/11/2014
Data management and integrity after the experiments are completed and the paper is published(Neal Stewart, Racheff Chair of Excellence Professor) Presentation Materials Session video
10/14/2014
Human Subjects: IRB and IMedRIS Software(Robert Nobles, Asst. Vice Chanc UTK, and Sonya Sullivan, Compliance Officer) Presentation Material Session video
9/9/2014
Counterintelligence(Beth O'Brien, Special Agent, FBI Knoxville, Counterintelligence Strategic Partnership Coordinator) Session video
8/12/2014
Safety(Susan Fiscor and James Buckner) UTIA Safety Office UT Risk Management Session video
4/8/2014
Biosafety(Brian Ranger, Biological Safety Officer) Presentation Materials Session video
3/11/2014
Compliance Software(Dr. Robert Nobles, UTK Assist. Vice Chanc. for Rsch., Respon. Conduct of Rsch & Rsch Integ. Officer) Presentation Materials Session video
2/4/2014
Whistleblowing — reporting misconduct internally and externally(Dr. Neal Stewart, Racheff Chair of Excellence Professor) Session video
11/12/2013
Conflict of Interest, UT and PHS Requirements(Jane Burns, Dr. Michael McEntee, and other deans' office representatives) Session video
5/14/2013
Intellectual Property Protection(Special Agent Beth O'Brien, Counterintel. Strategic Partnership Coord. & Infragard Coord., FBI) Session video
4/9/2013
IRB and Human Subjects(Brenda Lawson, Compliance Officer and IRB Administrator) Session video
3/12/2013
Responsible Conduct of Research at UTIA: Copyright, Open Access and Predatory Journals(Dr. Peter Fernandez, Agricultural Sciences & Natural Resources Librarian) Presentation Session video
2/12/2013
Managing Risks at UTIA(Judy McGhee, Director, Office of Risk Management) Session Video
1/8/2013
Responsible Conduct of Research at UTIA: Authorship(Dr. Neal Stewart) Presentation Session video
12/11/2012
Responsible Conduct of Research at UTIA: Lab Safety(Susan Fiscor, Safety Officer) Lab safety pamphlet Session video
11/13/2012
Responsible Conduct of Research at UTIA: IT Security(A. J. Wright, Chief Information Security Officer, University of Tennessee – System Administration) PowerPoint presentation Session video
10/9/2012
Responsible Conduct of Research at UTIA: Academic Misconduct(Lela M. Young, Assistant General Counsel, UT) Discussion summary
9/12/2012
Responsible Conduct of Research at UTIA: Ethics and Conflict of Interests(facilitated by Dr. Neal Stewart) PowerPoint presentation Session video
8/14/2012
UTIA Safety Roundtable Discussion(brownbag lunch)
7/10/2012
UTIA Safety Roundtable Discussion(brownbag lunch)
6/11/2012
Safety at UTIA(Susan Fiscor, UTIA Safety Officer) Session video
5/14/2012
Export Control and International Travel(Beth O'Brien, Special Agent, FBI) Contact Jane Burns for video
4/16/2012
Biological Materials(Brian Ranger, Biological Safety Officer) PowerPoint presentation Session video
3/12/2012
Human Subjects(Brenda Lawson, Compliance Officer and IRB Administrator) PowerPoint presentation Session video
2/13/2012
Animal Protocols: the Who, What and How(Dr. Dana Glass-Mattie, Director for Animal Compliance Support, and Betsy Bailey, IACUC Coordinator) PowerPoint presentation Session video
1/9/2012
What Every PI Needs to Know about Compliance(Jane Burns, UTIA Compliance Officer) PowerPoint Presentation Session video